Rapier Single/ Double Monitor Arm
Rapier Single/ Double Monitor Arm
Different in a good way With its edgy angular styling and options Rapier arms are the choice of the modern design professional. The double arm mounts two monitors onto one arm, saving rear desk space and allowing lateral adjustment for a wide range of monitor sizes.
These arms come with a USB port, an audio port and a mic port, all conveniently located right on the desk base facing the user. The space under the monitor now becomes a productive and entertainment hub for USB devices, speakers and audio input.
Monitors can be simply rotated from landscape to portrait orientation with a 360 degree rotating VESA mount.
Dimensions:
Single Monitor Arm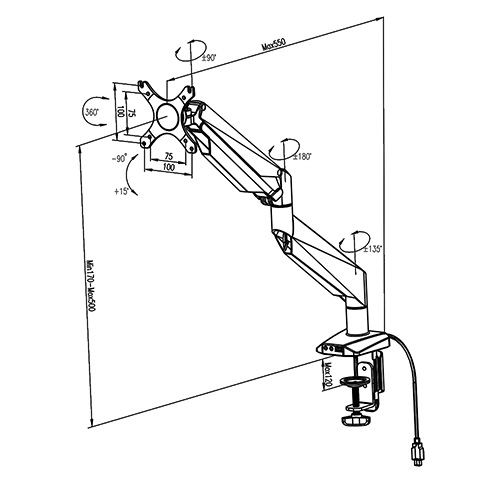 Double Monitor Arm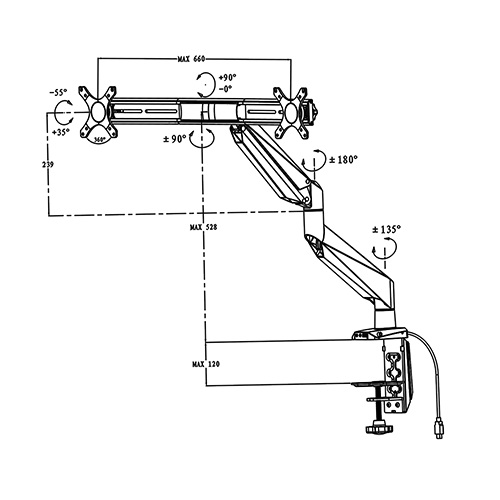 Support Monitor-Single:
Up to 30"
Support Monitor-Double:
Up to 27"
Material:
Aircraft Aluminium
Included:
Both Clamp and Grommet Mount Included in the Box
Features:
Simple and Stylish Modeling. 360° Free Switch Between Portrait and Landscape Orientation. With a/v Ports and USB Ports. Tablet and Laptop Mounts Also Available.