Posted by UrbanHyve Team on 25th Mar 2020
Office desks are like oxygen in the air. You know it's around you. You know it's essential for you. But just because it is in the background, you don't pay enough attention to it.
Modern office desks have changed the way we work. This is the reason why the concept of the home office has attracted popular attention. Wouldn't you be comfortable sitting in your bed with your laptop in front of you, while you can still answer work mails? If you have ever had a very satisfying and productive day at work, you would know the feeling of having a modern office desk at your disposal.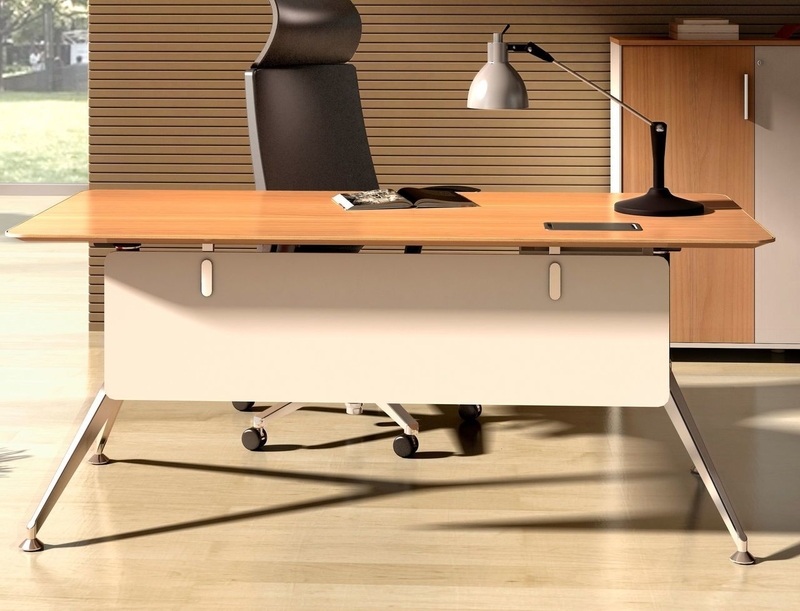 Potenza Modern Staff Office Desk
As a business operator, an office manager or just an employee at a growing company – it is not easy to pay attention on the office desk. As a matter of fact, when it comes to buying a new, modern office desk, most of us would rely on the recommendations of our vendor or designer. Well, they might give great recommendations. But you are the one who will use it for its lifetime. So, shouldn't you be more involved in the process?
Here is what happens when you try to choose the right modern office desk – you get baffled by the number of options available. How are you even supposed to choose the right one? Don't worry. We have you covered.
Here are three things you should know about the modern office desks.
Rather than focusing on just another modern office desk, focus on getting the desk that is right for you. Some people burden that concept by calling it personalisation; at Urban Hyve, we call it common sense.
First parameter you can use to choose the right modern office for yourself and for your business
It should fit into your work hours. Unless you are a professional gambler, the type of work that you do on your desk will be highly predictable. There will be a screen, there will be some typing, there will be some reading and there might be a lot of stress. So, in order to perform at your highest levels of productivity, it is important to focus on how long you sit or stand at your desk.
Instead of focusing on just the type of work you do at your desk. Once you have determined the average hour you spend at your desk, you will be able to gauge the type of desk that will be the most comfortable for you. You can go for a sit-stand desk or a height-adjustable desk, in order to stay healthy while working long hours.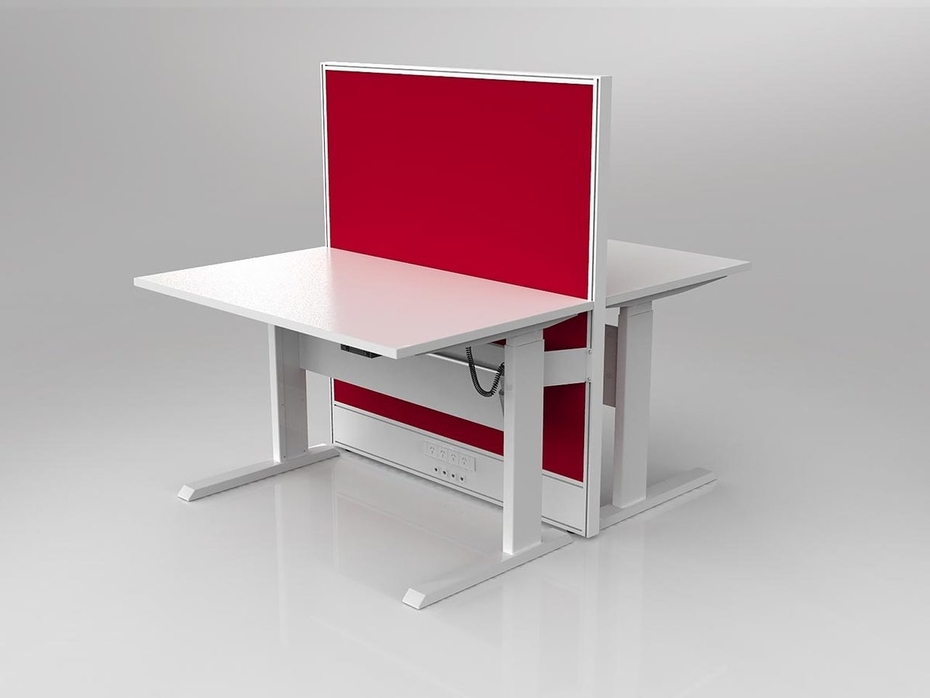 Axle 2 Person Electric Height Adjustable Desk Workstation with Screen - Double Sided
Second parameter you can use to choose the right modern office desk for yourself and for your business
It should fit into your work culture. If you are buying the desk for your team or for your office, it is also necessary to focus on how well the desk integrates into the office's culture. And, if you have a highly collaborative culture where people frequently reach out to each other, you might want to avoid having high partition screens installed on your desk. Or, if you are in a more individualist job like research and analysis, you might want to go for a desk with partition screens or even consider a working pod along with the desk.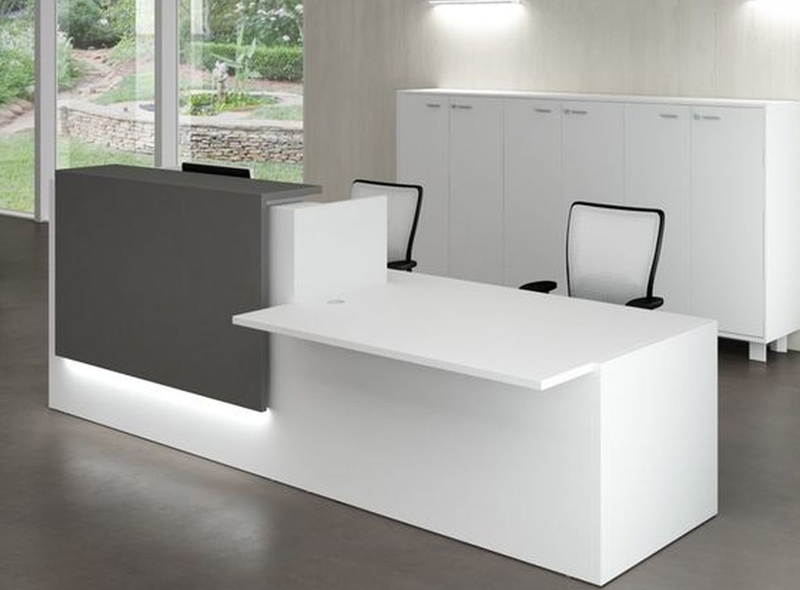 Split Reception Desk with Counter
Third parameter you can use to choose the right modern desk for yourself and for your business
It should fit into your existing office design. Picture this – you cannot have a modern office desk made of glass and steel sitting in a funky ad agency. You would not want to stand out for the wrong reasons when everyone at your work is having a casual air around them. Hence, make sure you are aware of the office interiors and know that the modern office desk you plan to install will fit into it.
Need more help? We have something more exciting for you.
We know that you have a lot of things on your plate. That is why we are here to give you a free office design consultation session. You can call it a free crash-course in discovering what will work for your office interiors, based on the industry you are in, the goals you have and the constraints you are facing.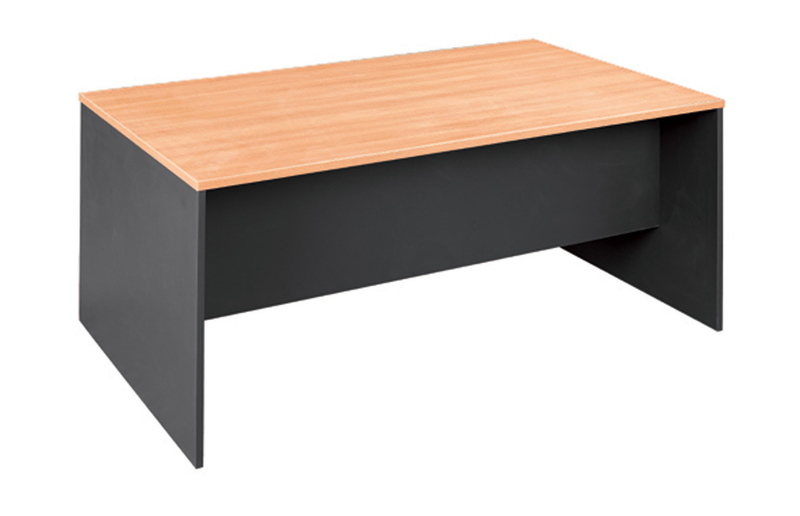 OM Rectangular Wooden Office Desk
Drop us a mail or give us a call today and we will be more than happy to give you, your free consultation session!