Posted by UrbanHyve Team on 1st Jul 2020
How many times have you looked at the office reception desk and wondered about the value it provides to your business? The honest answer generally tends to be hardly ever.
This shows the exact problem with the way people perceive office reception desk units. Most of us working in the offices or even managing the offices don't know about the immense value they produce.
The right office reception desk will help you welcome your staff, take care of their accommodation at the reception, make sure your reception staff is at its most productive and also gives your reception area the necessary facelift.
Wondering how you can get the best office desk? Here is a systematic process for you to source the right one:
1. Above all - getting an office reception desk is dependent on your business plan.
Believe it or not, your business plan has an impact on the reception desk that will work for you. This is critically important for you to consider, because it tells you what kind of reception desk should you buy in order to save more capital.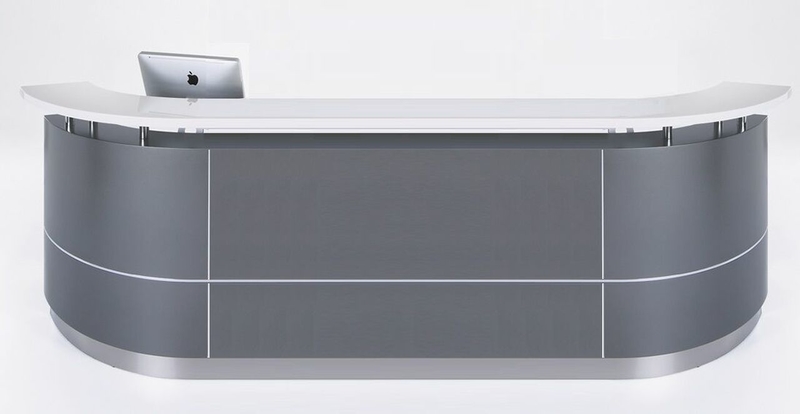 Executive C-Shape Reception Counter Desks
Reception desk units are not cheap. Thus, you will want to use them for the years to come. But if you end up changing your office space in a few years, you might have to buy a new office desk.
Hence, have a broad idea on how long you plan to stay in the office according to which reception desk you select to buy.
2. Visualise what your team will do at the reception desk.
One of the best ways to understand what type of reception desk will work for your office, is by visualising the exact set of activities that will be performed at the desk.
There are some basic features that every desk has to carry – space to install a computer and space to write. But beyond that – what else do you expect your reception team to do?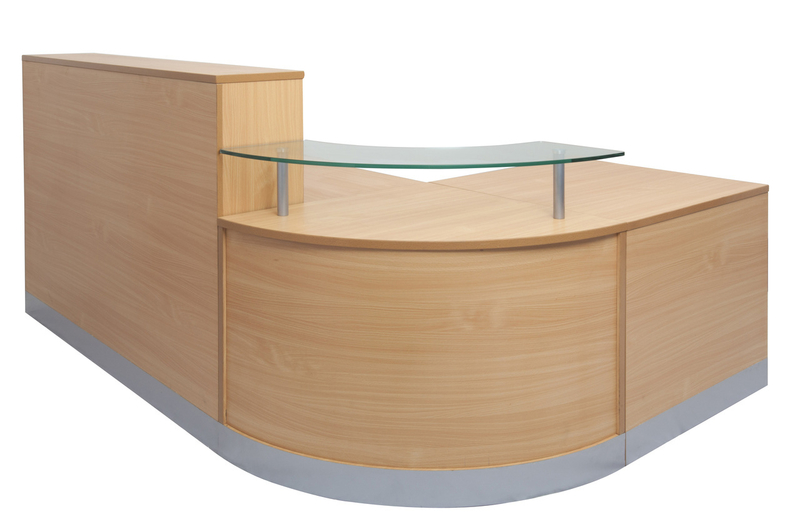 Flow Reception Counter - Beech
Do you expect them to be standing for a large part of their day or would they be sitting? Will you need a small speaker and a microphone to make announcement in the lobby? Do you plan to install a telephone connection at the office desk?
Answering these questions will automatically narrow down the options you have and leave you with the most relevant ones.
3. Hire reception desk experts; not just vendors.
You are making a significant investment in the desk unit and the reception team itself. Hence, instead of hiring a vendor who offers off-the-shelf solutions, you should hire someone who understands space planning techniques.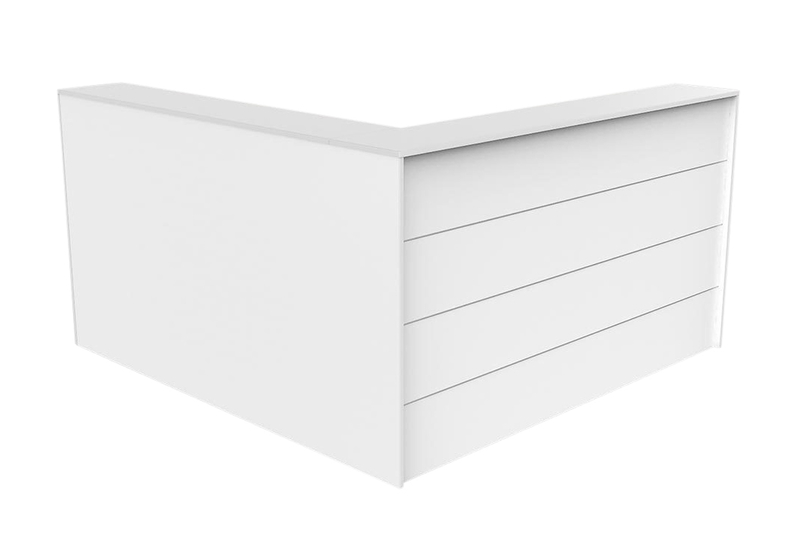 Axle L Shaped 90 Degree Reception Counter Facade
This way, you will be assured that there is an expert to help you out with all your queries about the design, features and maintenance of your office reception desk.
We have helped a ton of businesses get the finest office reception desk.
We have worked with businesses of all sizes and industries and have helped them get the finest reception desk. In doing so, we have developed a rigorous process of doing this:
We start with having a deep conversation with you about the problems you are facing with your office. Then, we provide you a free office design consultation session.
We give you absolute freedom in customising your office reception desk as per the colour, material and design you seek.
We provide industry-leading warranties and deliver across Sydney, Melbourne, Brisbane, Adelaide, Canberra and Darwin.
You can get the office reception desk you seek, without any hassles. Drop us a mail or give us a call!