Posted by UrbanHyve Team on 22nd May 2020
If you are one of the several successful business operators following the Urban Hyve blog, you must be already aware of the fact that reception desks are critically important for growing businesses. If you haven't read our earlier blog on the topic, check it out before reading further.
Once you have understood why an office reception desk is important, you will start with the next question – how does one get the ideal office reception desk?
We are glad you asked!
Make a list of everyone who visits your office.
You read that right. In order to determine what type of office reception desk will work for you, you have to make a list of all the visitors you have in your office. You don't have to collect data for an entire year. A week or two would do.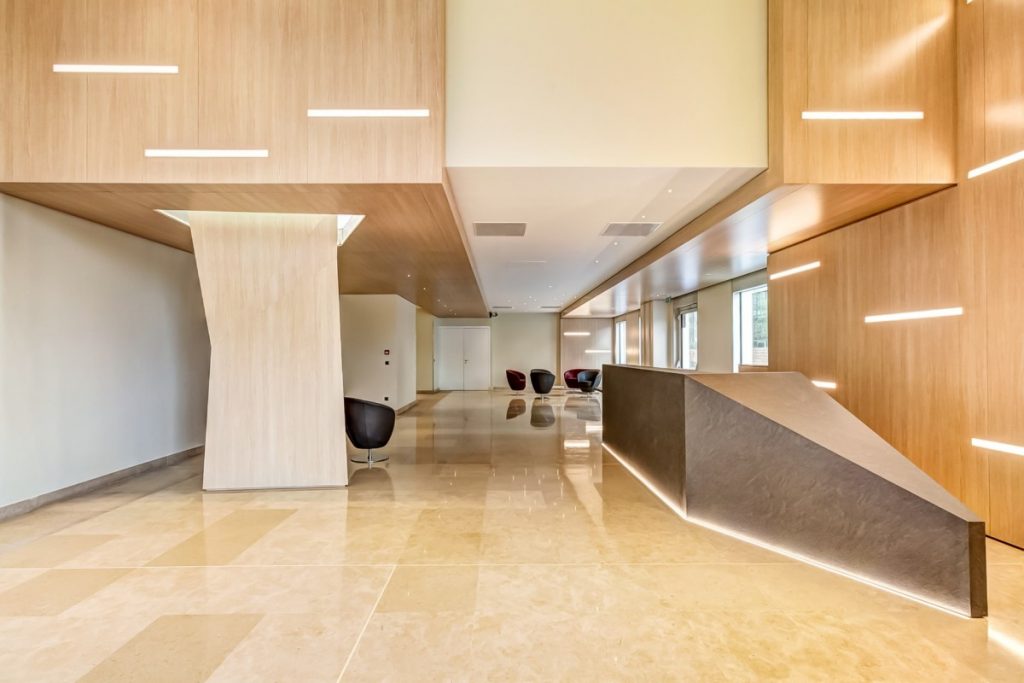 This is important because this gives you an idea of the style of visitors you have. Based on these styles, you will have to decide on how you'd like your reception area to look. Subject to all the amenities you want to provide in the reception area – you will see the available space for your office reception desk and will choose the appropriate design accordingly.
Get the ancillary furniture as well.
Once you have an understanding of the people visiting your office regularly, you should start making a list of all the ancillary furniture you may need. For instance – if you are running a dentistry practice, the reception desk will serve as the appointment booking centre and the client ushering centre.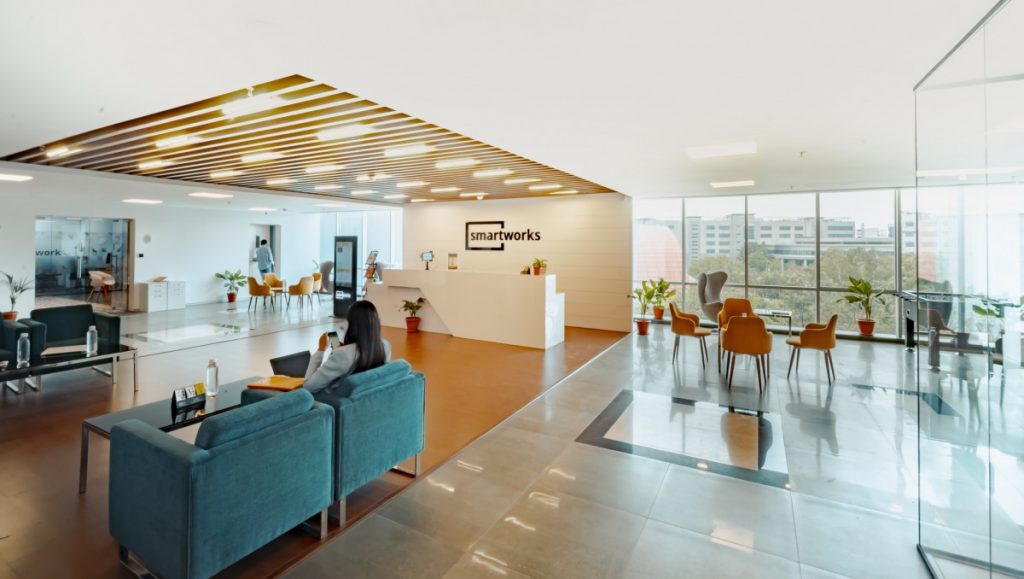 At the same time, the reception area will have some form of formal seating as well as mild entertainment avenues such as a television or a small bookshelf. You will have to ensure that your office reception desk and this ancillary furniture are built using the same design theme used inside your office.
Finally – decide what is the statement you want to make with your reception desk.
Yes. Your reception desk is a medium for your business to communicate its stability, scale and success. If you have visited a five-star hotel and a local motel, you will know the difference. Right from the welcoming, to the signing in, to the intercom and the computer system – everything in the reception areas of both places is vastly different.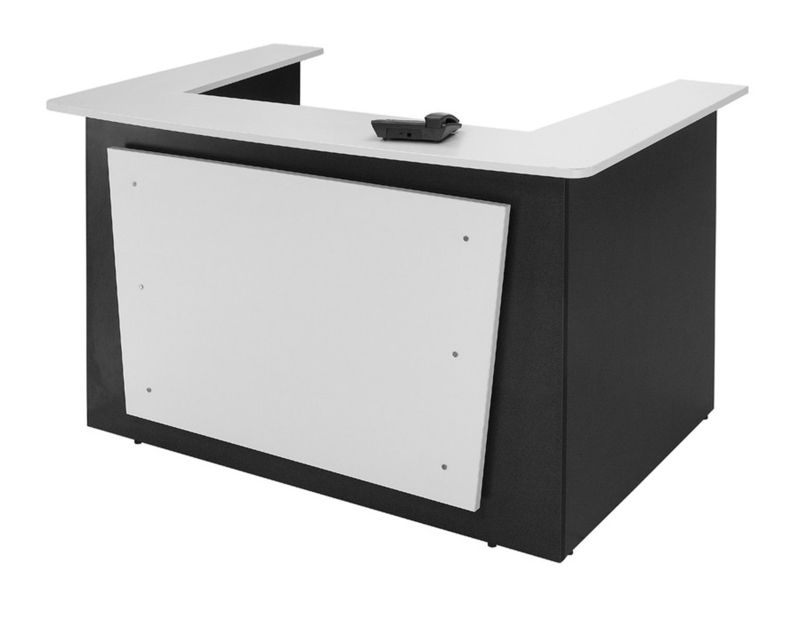 Logan Reception Counter Units
Similarly, you will have to decide what you want to communicate right from the outset. If you want to show the organised structure of your business, you might install an intercom. Which the reception team can use to coordinate with employees inside the office. Or if you want to show the minimalism in your work culture, you may choose a simple glass design that does not carry any accoutrements.
How can we help you get the right reception desks?
We understand that your business has its unique needs and aspirations, and that should reflect in the office reception desk you have in place. Hence, we start with a free office design consultation session where we get to understand your requirements and suggest ideas on how we can implement it together.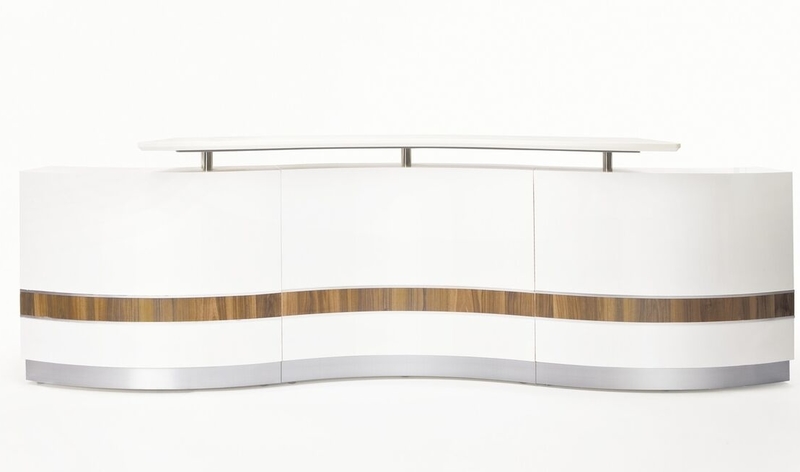 Martinique Reception Counter Units
Reach out to our team via phone or email and get your free office design consultation session today!