Posted by UrbanHyve Team on 8th Apr 2020
Just moved into an office space or are planning to move in to one? Great! You will enjoy reading this one.
We came up with the concept of offices for one simple reason – so we can sit in one place with our team and get the work done. A special emphasis is on the phrase sit in one place. That was true until we discovered – the needs of a growing business are always changing.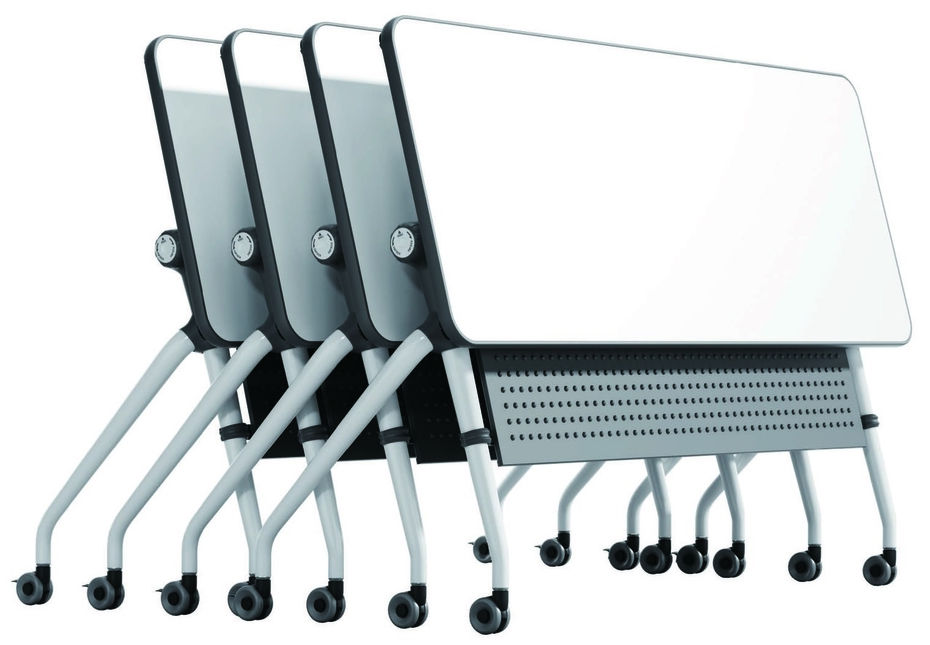 Syncline Modern Flip Top Folding Training Table
On some days you need more space for each employee; on some other days, it is all about collaboration. If you have limited space, even the best office planners will not be able to help you out.
Some of the most sophisticated problems have some of the simplest solutions. The solution here is a desk on wheels. It flies in the face of the concept of sitting in one place and working. But if you are a growing business, that is on track to get things right, a desk on wheels can do wonders for you.
How can you use a desk on wheels?
A desk on wheels has tremendous value. Here are just a few ways it brings the value to your business.
It saves costs
You will not be looking for different pieces of furniture to solve different problems. Have a meeting in the office today and want to bring people around a table? Just bring the desk on wheels to the centre and everyone can assemble around it.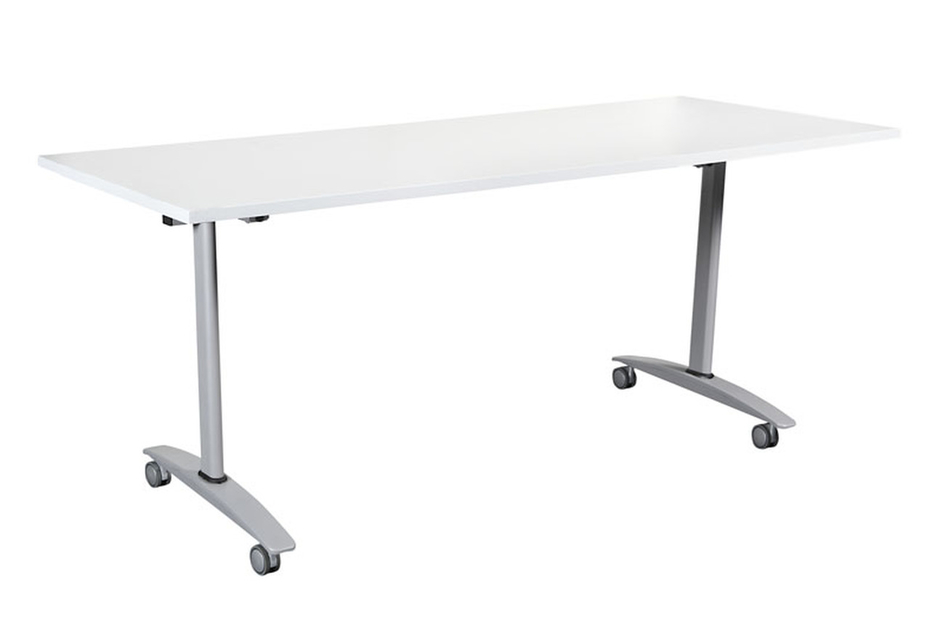 Summit Flip Top Table - Mobile Meeting / Training Tables
Want a reception desk for the day? Add stoppers to the wheels of your desk and you are good to go.
It does not put constraints on your business
Imagine, you have installed cubicles in your office. Then you get to know that these cubicles are hindering the collaboration at your workplace. You might even want to shift to a hot-desking arrangement. But now you have already invested in a cubicle; it would be very capital intensive to shift to a new plan. If you start with having a desk on wheels, you can use it the way you want.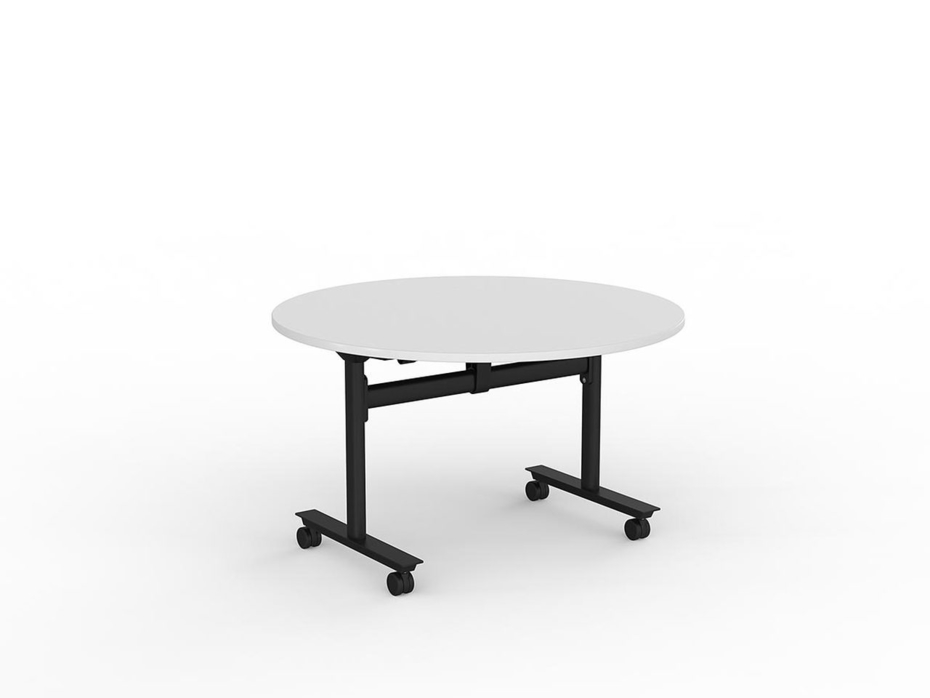 Nimble Mobile Flip Top Round Meeting Table
Usually, growing companies have founders that are executing several roles, depending on the business' requirement. On someday, the founder might be the product manager; on some other day, they might be the CFO. A desk on wheels brings the same amount of dynamism to your office plan – it enables you to mould it to your needs.
How can we help you get the right desk on wheels?
If you just got to know about the value of a desk on wheels, there is no surprise that you might be wondering how to get one. The key idea you have to understand is that the type of desk on wheels that will work well for your business actually depends on the requirements of your business. This is where we step in.
Faxla Foldable Mobile Training Room Table - Rectangular Flip top
We give you a free office design consultation session. Here, we discuss the problems you are facing in your office and formalise your aesthetic requirements. Then, we help you choose between a readymade desk or a custom solution. Whatever route you take, you will have the confidence that it will add value to your business. Because that is what we strive to do.
Reach out to our team and get our free consultation session today!