Upside Portable Manual Lift Desk / Lectern - Flip Top Table
Upside Portable Manual Lift Desk / Lectern - Flip Top Table
This unique sit/stand desk converts from flat fold, to a sitting, then standing position with great ease. Allowing multi function usage with multiple height settings, the Upside is perfect for all classrooms, study areas, libraries and also is a handy lectern. It even has castors to allow quick movement from one area to another.
Dimensions: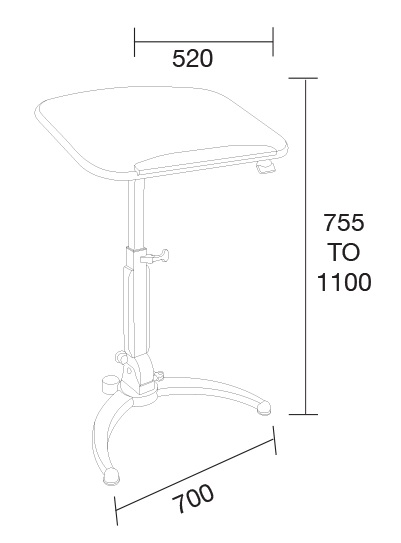 Desk Height (mm):
Min: 770 Max: 1100
Gas Lift Height:
Adjustment
Lock:
The Top Can Be Tilted via a Leaver and Locked in to Any Position Within a 90 Degree Arc
Features:
A Caster on the Bottom and a Handle on the Top the Desk Can Then Be Moved Easily From Room to Room or Room to Car. There is Also a Book Edge to Stop Books and Documents From Falling Off. A Heavy Weighted U Base Provides Great Stability.