Posted by The Urban Hyve Team on 17th Jun 2021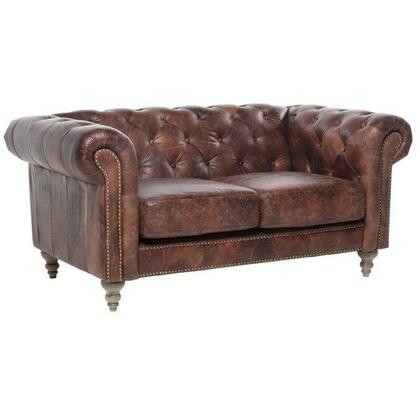 Stylish furniture is always in demand. It has this unique capacity to transform the space and bring a unique look and feel to it. However, stylish furniture was always considered a luxury. It often comes with a significant price tag attached to it. One is left only to dream about cheap stylish furniture.
We have some great news for you. Thanks to breakthroughs made in the furniture manufacturing industry and new technologies, you can now find and buy cheap stylish furniture. Here at Urbanhyve, you will be able to find beautiful, stylish furniture pieces made of natural wood at affordable prices.
Stylish Bedroom Furniture
Regal Chest of Drawers
A bedroom should promote calmness and relaxation. Furniture with some class and style can promote a feeling of safety and relaxation. Take this Regal Chest of Drawers, for instance. It comes with ornate handles and an escutcheon.
High class furniture has to feature a lot of details. That's what makes it more expensive than regular furniture. Not the case with this one though, as you will be able to get it without breaking your budget.
Stylish Home Office Furniture
Classic Chair
Remote working is definitely a new trend across the industries. If you want to style your home office you probably think that you can't afford it. It's completely understandable because stylish office furniture tends to be very expensive. But if you dig deeper into the Urbanhyve offer you will be able to find amazing stylish home office furniture deals.
Whether you want a stylish but classic char, papillon chair, or you have eyes on executive desk chairs, you will be able to find it at affordable prices.
Stylish Living Room Furniture
Jazz 1.5m Reclaimed Wood Natural Coffee Table
A living room is a place where you and your loved ones spend the most time. Living room furniture is often pricey due to its size. The stylish living room furniture is even more expensive due to the specific design, natural materials, and unique manufacturing process.
It doesn't take time and effort to find cheap stylish living room furniture. Here is a reclaimed wood natural coffee table you should take a look at. The set of manchester aged leather armchair and sofa can also complement your living room if this is what you are looking for.
Stylish Dining Room Furniture
Bordeaux Round Dining Table
Nothing works an appetite as stylish dining room furniture. The stylish furniture can make you feel like you are eating food at a Michelin star restaurant. A cheap Bordeaux round dining table made of old elm can do the trick.
Styled dining chairs don't have to be out of your reach. Take a look at these beautiful borden plywood cinnamon-brown dining chairs. They are stunning and definitely have that stylish yet minimalistic apparel.
With online furniture shops that feature thousands of unique furniture pieces, finding cheap stylish furniture becomes a walk in a park. The only thing that's left is to find a specific piece that will complement your home or help you achieve that specific look and feel you've always dreamt about.