Posted by UrbanHyve Team on 10th Jun 2020
Running a business in itself is not easy. This shows up in the metric that only 5% of new companies succeed in their first year.
Now, there are several factors that contribute to failure of businesses. But one key factor is a business' inability to scale. As the adage goes – failing to scale is scaling to fail.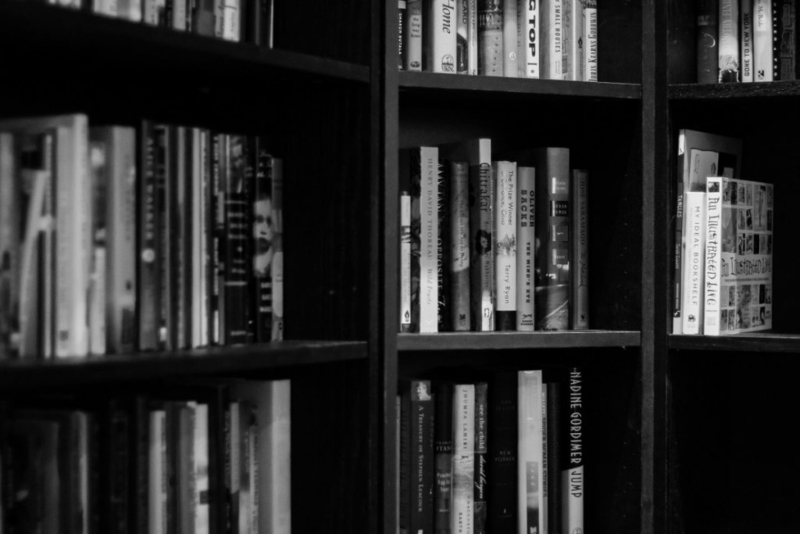 One of the most complex problems that arises while scaling is the problem of resource utilisation. Till you are not sure that you have utilised every single square inch in your office, you should not add resources.
The question arises – how do you ensure that you are using all your office space efficiently? The answer is simple and you already know it – office bookshelves.
Here are a few key ways office bookshelves can be of tremendous help to you, in running and scaling your business:
1. Mounted bookcases help you utilise the most vacant asset – the walls.
When most of us think about bookshelves, we end up thinking about large racks of shelves arranged in a linear fashion. While that is not the most ridiculous imagination, it is more common in colleges.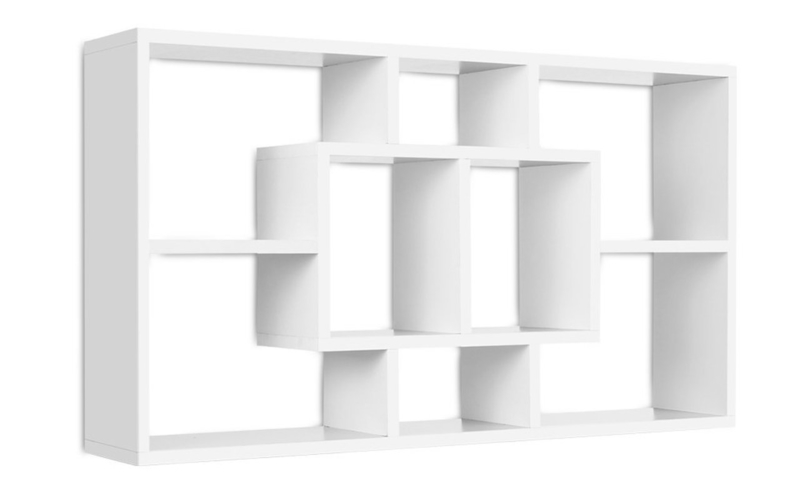 Henry Floating Wall Shelf DIY Mount Storage Bookshelf
Offices have lesser space and almost equal need for office bookshelves. This is the exact reason why mounted bookshelves serve as great tools for storing books in the office.
Most bookshelves mounted on the walls provide you enough space for storing quite a few books. At the same time, they also add an aesthetic appeal to the interiors of your office.
2. Office bookshelves inspire a learning environment.
Imagine – you have hired a new intern. She is busy working on her project. Then, she has a free hour while her boss is busy taking a call. What will she do now?
If there is an elaborate set of office bookshelves in your office, you can expect her to pick a book. Or, she will just go back to her phone or laptop and kill time.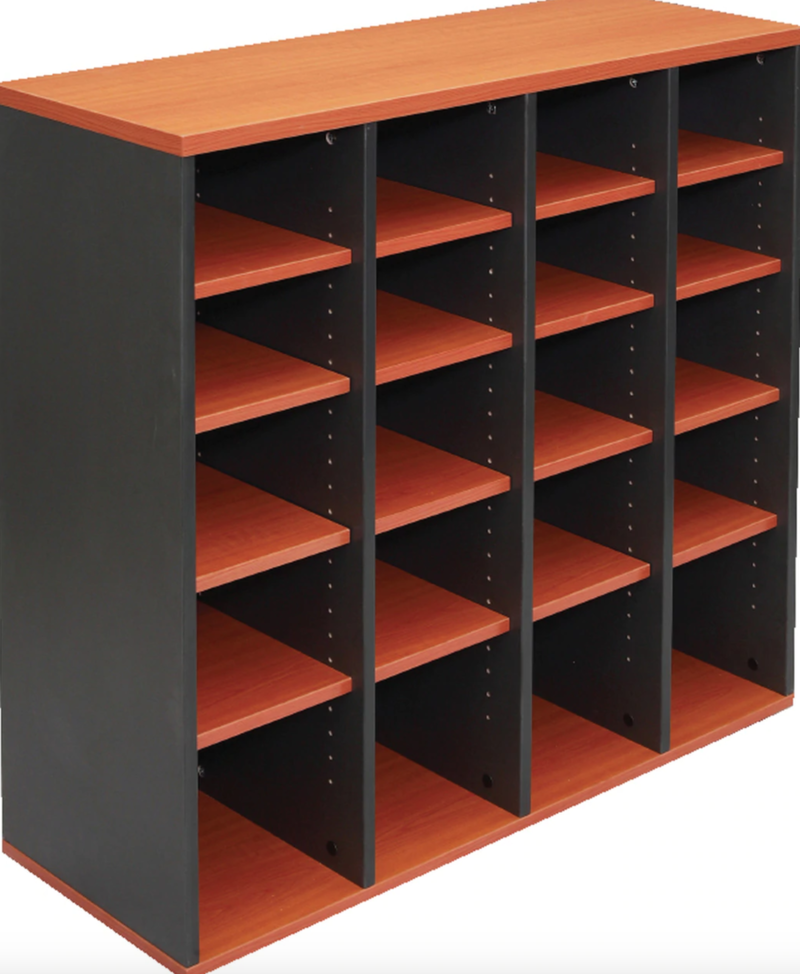 Pigeon Hole Unit
When you have bookshelves sitting right on the office floor, you are integrating them with everyone's workspace. This way, when people have downtime, they can use it to grow their knowledge.
Once you have a culture of readings and dialogue, you will see that your employees are also collaborating to a greater degree because they are sharing their book ideas.
3. Office bookshelves have use-cases beyond just keeping books.
Yes – office bookshelves are designed to keep books. But, in reality, that's just the technical definition. You can use your bookshelves the way you want to.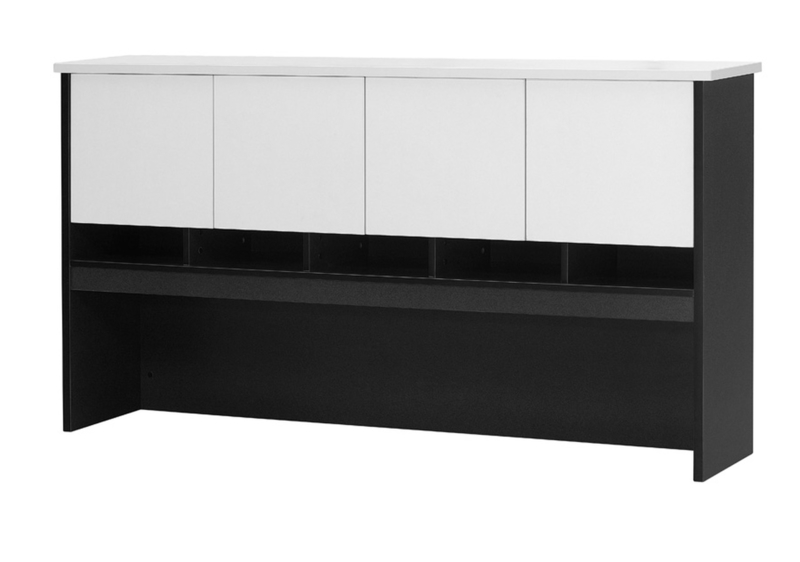 Logan Hutch with Doors
Some offices use them for storing files, documents and print-outs. Some office managers go out of their way and use old office bookshelves as spots for shrub plantations within the office.
If the office bookshelves are well-designed, they will look great even if they don't have anything stored in them.
We are here to help you get the best set of bookshelves.
When it comes to bookshelves, we at Urban Hyve understand the fact that it can get quite confusing to choose the right set of bookshelves. There are several designs, use-cases and price-points to choose from.
Don't worry! We are here to help you out.
We start with a free office design consultation session over a coffee. We help you device a new plan for your office interiors.
Then, we take you through the type of office bookshelves best-suited for your office. On top of this, you can get your bookshelves customised in the material, colour, shape and size you like.
We deliver across Sydney, Brisbane, Canberra, Adelaide, Melbourne and Darwin. Additionally, we provide industry-pioneering warranties.
You can get your office bookshelves in practically no time. Get your free office design consultation session today!