Posted by UrbanHyveTeam on 22nd Jul 2020
To be productive and efficient in your workplace, you need to be organized. And what better way to organize your office than to enrich it with functional and modern office bookshelves?
Whether you need a place to put all your files, binders, and daily paperwork, or you simply need a solution for enhancing the interior, bookshelves are the best way to go.
Here are the essential factors and tips to consider making sure you choose the right shelves for your office.
Construction Material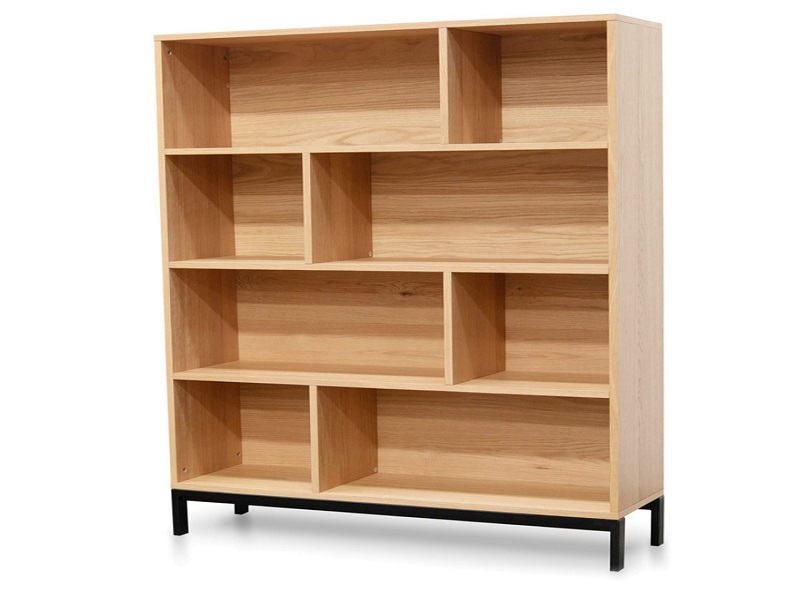 Choosing the material for your office bookshelves primarily depends on your personal preferences. It also depends on the other pieces of office furniture you already have or plan on buying. Matching them will make your office more visually appealing
Wood has the power to make a space warm and friendly. Metal makes it look a bit cold but can look elegant when matched with softer interior and warm colors.
The best option may be a mix of the two – a modern wooden bookshelf with durable aluminum legs.
Construction Style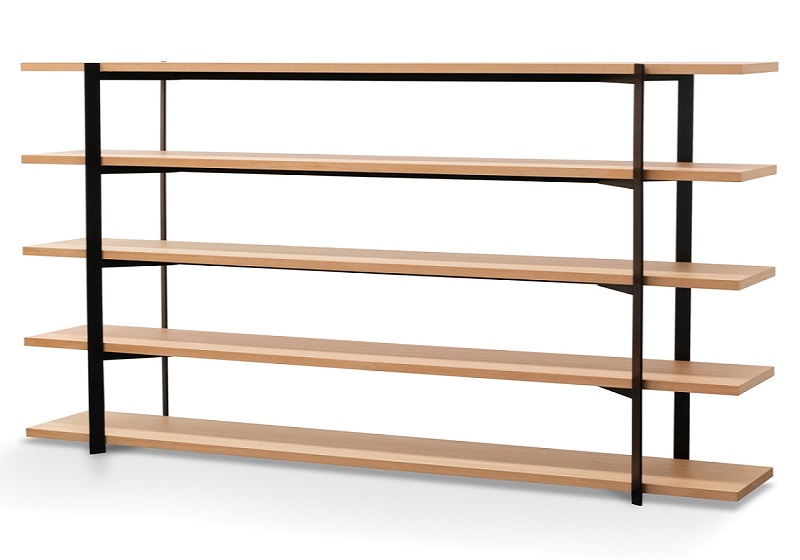 Style is also an important factor when choosing bookshelves for your workplace. Just like you'll want to match the materials with the entire interior, you'll also want to pick the ideal style. And you don't need to stick with one, as you can create a charming mix of several latest trends.
You can implement corner, revolving, folding, leaning, floating, or classic bookshelves. You can also go with ladder and modular bookshelves, which are all the rage these days.
One of the best choices is a solid-style closed end bookshelf, as it combines both style and functionality.
Assessing Your Needs
Office furniture and productivity are very closely related. When your office looks nice, it boosts morale and employee satisfaction. But when it's also functional, it can supercharge productivity and improve your business.
Choosing something that visually enhances your workplace is great, but you need to understand your and your employees' needs too. For instance, if you constantly need particular binders when doing your daily paperwork, you'll want a short shelving unit that can fit right next to your desk.
If you plan on adding shelves for books, magazines, accessories, and plants, make sure they don't interfere with the floor plan. Everyone should be able to seamlessly walk around the office, without any furniture getting in the way.
Something to consider is a bookshelf hutch with doors. It looks a bit unusual, yet modern and eye-catching, not to mention that it's very functional.
Conclusion
When shopping for office bookshelves, be sure to have all these tips in mind. They'll help you make all the right choices that make your office look outstanding, inspire creativity, and boost productivity.
The bottom line is, pick something that will help you always stay organized and make your office a pleasure to work at. After all, when you feel awesome at work, you will be much happier, healthier, and more fulfilled.