Posted by UrbanHyve Team on 7th Oct 2020
Every single office space is unique and demands different pieces of furniture to make it whole. Having adequate office furniture is essential, but it begs the question: "How does one pick out the right office furniture?"
Picking the right office furniture to fulfill your unique needs isn't easy, but after reading this article, you're going to know all about it. Below, we're going to discuss what makes a good piece of office furniture, and how you should pick one out for your office.
Design
Design is one of the most important things you should keep in mind when picking out a piece of office furniture for your office. Office furniture design should complement the rest of your office and tie the room together.
The design shouldn't rely solely on aesthetics. If something is too beautiful to be functional, it most frequently is. The design should focus on aesthetics, functionality, and simplicity – so make your office furniture suit the needs and looks of your office perfectly.
Cost-efficiency
The vast selection of office furniture might overwhelm most people, but the choice is evident when you consider all things. An essential thing to keep in mind when picking out the right office furniture for you is cost-efficiency.
Everyone is into mahogany, but no one is into its price tag. That is why cost should be a determining factor in your choice. The price tag should not exceed the design, durability, and build quality of your office furniture.
Durability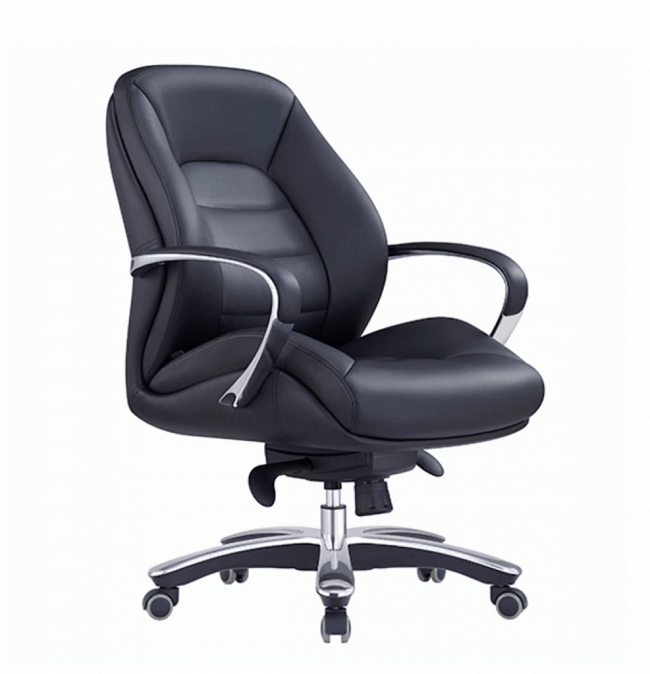 Executive Office Chair
When it comes to office furniture design and build, there are many materials you can choose from. Different materials carry a different price tag, but they're also vastly different durability-wise and quality-wise. A high-quality leather executive office chair such as the Magnum Italian Black Leather Executive Office Chair is going to exceed a flimsy faux leather chair any day in quality, price, and durability.
That is why picking office furniture that's high in quality is essential. You want it to last a long time, as investing in proper office furniture is investing in the office's comfort and productivity.
Brand identity
These days, brands don't mean as much as they used to. There are more brands than one can count, and they offer wildly different products. When you're looking to purchase a piece of office furniture to fit your unique needs, you're going to want to check the brand out.
Find out whether a brand is renowned for its quality, and if its materials are humanely harvested. Look for as many certifications, reviews, and guarantees as you can. That will help you decide if the brand is right for you.
Size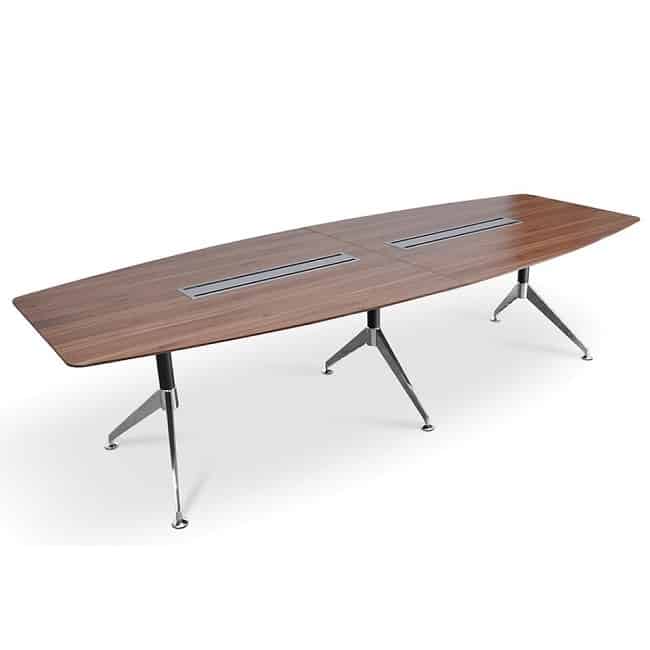 3m Long Modern Boardroom Table
Different pieces of office furniture are going to vary widely in size, even if they serve the same purpose. Take the size of your office as the main merit behind picking the right office furniture for you. More often than not, you're not going to need a giant boardroom table or storage closest, as a relatively compact option such as the 3m Long Modern Boardroom Table will suffice perfectly.
In Conclusion
Every office space is unique. So, picking the right office furniture based on design, quality, and cost, is always the right choice. After reading this article, you're going to have a great idea of what you should base your decisions on – and purchase the right office furniture.