Le Corbusier Replica 2 Seater Sofa
inc. GST
SKU:

SPACE2
Replica Le Corbusier 2 Seater Sofa
Originally designed by Le Corbusier, this modern black Le Corbusier 2 Seater Sofa, is a high quality replica of an iconic 1920's design that will outlive any trends with its modern look and timeless lines.


Constructed with Solid Stainless Steel frame / arm, this lounge features a minimalist, modern look and black/steel palette will complement a wide range of contemporary interiors.


Dimensions
- Back Height: 300mm
- Seat Depth: 730mm
- Seat Width: 1430mm
- Floor to Seat: 430mm
- Total Height: 700mm
- Total Weight: 43kg

Product Features
- Soft Black PU finish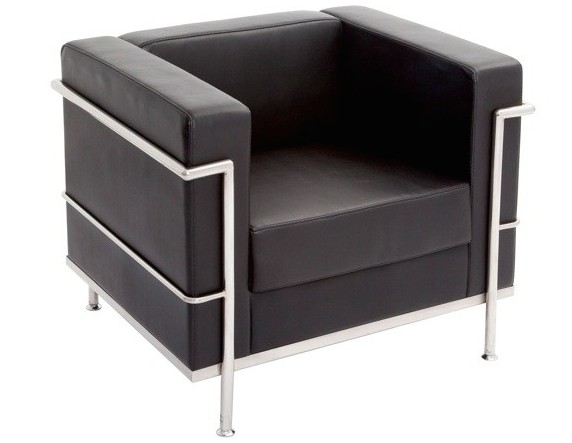 - Chrome frame
- 3 Year Warranty

Complete The Look:
Match with Replica Le Corbusier Armchair for a statement contemporary setting for your living room or office.


SPACE2